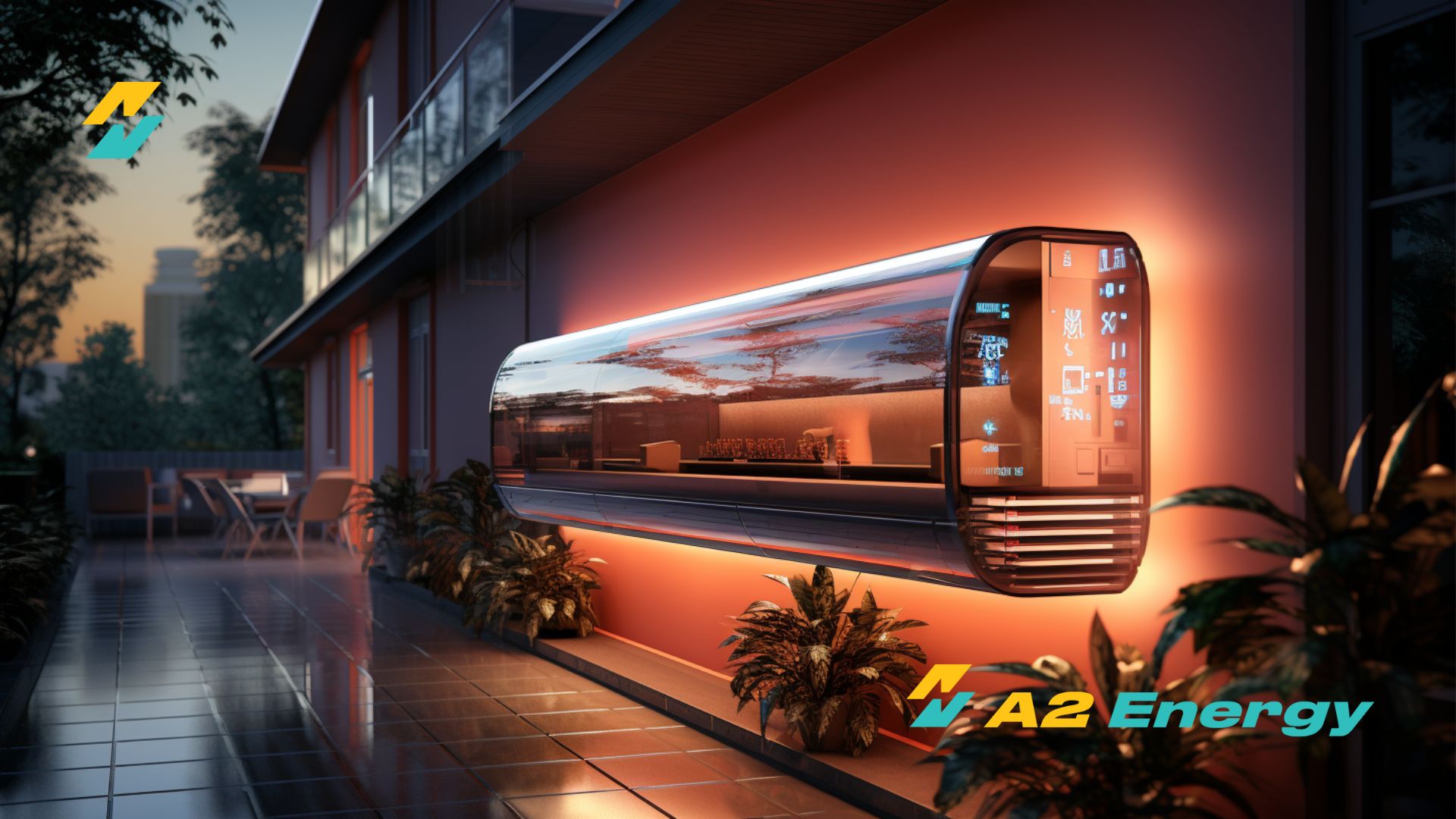 Have you ever wondered how to connect your Daikin heat pump to the internet? It is possible that this idea seems complicated, especially if you are not a technical person. However, with our detailed step-by-step guide, you will realise that this task is simpler than you think!
Connecting your heat pump to the internet will open up many new possibilities, such as controlling the unit remotely, monitoring its performance or optimising energy consumption. Whether you are new to Daikin heat pumps or just want to learn more about their features, this guide is for you!
Remember, you don't have to be a technology expert to implement these steps. All you need is some time, patience and our helpful guide. So make yourself a coffee, sit back and let's get started!
Want to install a Daikin heat pump in your home?
Jeśli interesuje Cię montaz pompy ciepła Daikin lub Mitsubishi Electric to jesteśmy do Twojej dyspozycji. Zapraszamy do kontaktu i omówienia Twoich wymagań.
Step 1: Check your internet connection
Connecting your Daikin heat pump to the internet will only work at 2.4 GHz. Make sure your router is set to this frequency. Also check that the internet signal is stable where the heat pump is installed. If you are not sure how to do this, you can ask your internet provider for help.
Step 2: Download and install the Daikin Onecta app
You can download the Daikin Onecta app from the Google Play Store for Android devices or from the App Store for iOS devices. Once downloaded, open the app and follow the instructions to install it on your device.
Step 3: Create an account on the app
Open the Daikin Onecta app and find the option to register or create an account. Enter your details, such as your email address and password. Once you have completed your registration, check your email inbox and look for messages from Daikin. Click the link in the email to confirm and activate your account.
Step 4: Log in to the application
Once your account has been activated, return to the app and use your new username and password to log in. Now you are ready to set up your heat pump!
Step 5: Activate the Daikin AP function on your heat pump
Daikin AP is a function that allows your heat pump to connect to an app via Wi-Fi. Refer to your heat pump manual for information on how to activate this function. Remember that you must do this within 30 seconds to 2 minutes after switching on the pump.
Step 6: Connect your phone to the Daikin AP network
Go to the Wi-Fi settings on your phone, find the network named 'Daikin AP' and connect to it. Although you will see the message "no internet connection", do not worry – this is normal and does not affect the configuration process.
Step 7: Add your heat pump in the app
In the Daikin Onecta app, select 'add your first device'. Then select your heat pump model from the list and follow the instructions on screen.
Step 8: Update the heat pump software
During configuration, the application may ask for permission to update the heat pump firmware. Click 'Agree' or 'Update' and then wait for the process to complete and the device to restart.
Step 9: Reset the unit
After updating the software, it is a good idea to disconnect the heat pump from the power supply for a while and then switch it on again. This ensures that all updates are correctly installed.
Step 10: Repeat steps 4-6
Log back into the Daikin Onecta app, start the Daikin AP function on your heat pump and connect your phone to the Daikin AP network.
Step 11: Enter your Wi-Fi network details
In the app, find where you can enter the name (SSID) and password for your Wi-Fi network. Remember that the network must operate at 2.4 GHz.
Step 12: Patiently wait for the call
The app will now begin the process of connecting the heat pump to the Wi-Fi network. This can take anywhere from a few seconds to a few minutes, so be patient.
Step 13: Check connection status
A Wi-Fi icon without a cross out should appear on the app screen, indicating that you are connected to a Wi-Fi network. A cloud icon should then appear, indicating that you are connected to the Daikin server. If both icons are displayed, the configuration has been successful!
Step 14: Make sure your device has been added to your account
Eventually, a message should appear on the app screen informing you that the device has been added to your account. If this message is not present, try repeating the whole process from the beginning.
Keep in mind that the first connection can be time-consuming, but with our guide, you are sure to succeed without any problems. Good luck!